Myrtle Beach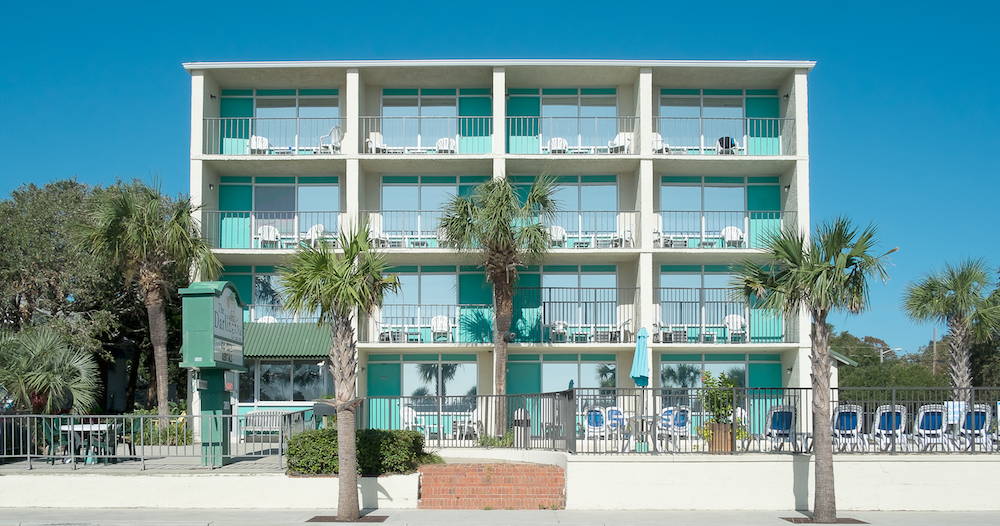 A BUENA ONDA SUMMER SERIES //
MYRTLE BEACH
How do you capture summer? What does the vision of sun-drenched feel to you? What do you feel when you're outdoors and all of a sudden the sun glistens your way - bright enough that you can raise your palm to shield your view or close your eyes and take in that warm nostalgic glow.
Close your eyes. Breath in. Can you feel that?
Meet Vince Clements – a 'that feel of summer' cavalier who captures that feel of summer like no other. A visual series for buena onda on the south side of Myrtle Beach invites you in to retro America. More than the mid-century modern hotels that stand for restoring to their former glory, the empty spaces in spaces, the memories of its time, that blue blue sky and glistening sun – it's the emptiness that speaks, and somehow – what it speaks, tells a unique story to each of us.
a warm hello from myrtle beach.
PHOTOGRAPHER: Vince Clements